Staff Information:
Dr. Lakshmana Madala M.D., F.I.P.P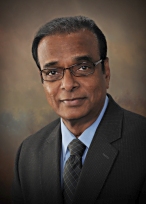 Dr. Madala is a board certified Anesthesiologist and obtained his sub-specialty certification in pain medicine in 1996. He is also certified by the American Board of Interventional Pain Physicians and F.I.P.P. (Fellow Interventional Pain Physicians). Dr. Madala was practicing as a staff Anesthesiologist at St. Mary's Medical Center from 1992 to present.  He continues to practice in pain management at PCMI, St. Mary's Hospital, Covenant Hospital, Towne Centre Surgery Center, Scheurer Hospital and St. Joseph Hospital.   Assisting Dr. Madala at his practice is Certified Nurse Practitioner, Kari Sullivan.
---
Dr. Ryan Hijazi, DO
Dr. Hijazi is an anesthesiologist who specializes in interventional pain management. As a pain management specialist, he diagnoses and treats all forms of pain. His passion is non-opioid therapy with neuromodulation, minimally invasive implantable devices, and regenerative injections. He performs a variety of procedures designed to treat chronic pain. He completed fellowship training in pain management at University of California Davis Medical Center and residency training in anesthesiology at the Cleveland Clinic Foundation. Dr. Hijazi earned his medical degree from Lake Erie College of Osteopathic medicine, his Master's degree from Wayne State University, and his undergraduate degree from the University of Detroit Mercy. Outside of work, Dr. Hijazi enjoys spending time with family and traveling.
---
Kari Sullivan, MSN, RN-BC, FNP-C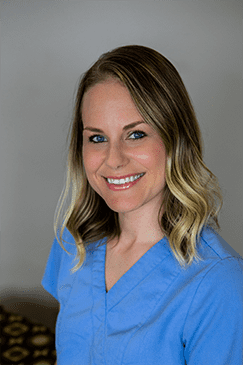 "I am honored to be in a position where I am able to improve one's confidence and help individuals looking for ways to regain control of their lives – treating patients from both the inside and out. Whether a patient is being treated for pain or receiving aesthetic procedures, it is my goal to make the patient as comfortable and as safe as possible while obtaining exceptional results. Regardless of the treatment being sought, listening and understanding the patients concerns and goals is the first step in receiving a successful result." -Kari Sullivan, MSN, RN-C, FNP-C
Born and raised in Saginaw, MI, she began her nursing career more than 10 years ago as a Nursing Assistant. When her passion for helping others was quickly found, she received her Associate Degree of Nursing from Delta College and became a Registered Nurse (RN). As an RN, Kari gained experience in neuro trauma, endoscopy, nursing education and neonatal intensive care. She went on to advance her degree further and obtained her Bachelor of Science Degree from Saginaw Valley State University and completed her education with a Master Degree from Walden State University. She is credentialed by the American Association of Nurse Practitioners with specialization in Family Nurse Practitioner (FNP). Her FNP specialty has prepared her to manage the care of individuals and families across the lifespan. She is also board certified by the American Nurses Credentialing Center for Pain Management. She is an extreme advocate for safety and continued education.