Staff Information:
Dr. Lakshmana Madala M.D., F.I.P.P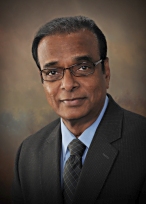 Dr. Madala is a board-certified Anesthesiologist and obtained his sub-specialty certification in pain medicine in 1996. He is also certified by the American Board of Interventional Pain Physicians and F.I.P.P. (Fellow Interventional Pain Physicians). Dr. Madala was practicing as a staff Anesthesiologist at St. Mary's Medical Center from 1992 to the present.  He continues to practice in pain management at PCMI, St. Mary's Hospital, Covenant Hospital, Towne Centre Surgery Center, Scheurer Hospital, and St. Joseph Hospital.
---
Dr. Ryan Hijazi, DO
Dr. Hijazi is an anesthesiologist who specializes in interventional pain management. As a pain management specialist, he diagnoses and treats all forms of pain. His passion is non-opioid therapy with neuromodulation, minimally invasive implantable devices, and regenerative injections. He performs a variety of procedures designed to treat chronic pain. He completed fellowship training in pain management at the University of California Davis Medical Center and residency training in anesthesiology at the Cleveland Clinic Foundation. Dr. Hijazi earned his medical degree from Lake Erie College of Osteopathic Medicine, his Master's degree from Wayne State University, and his undergraduate degree from the University of Detroit Mercy. Outside of work, Dr. Hijazi enjoys spending time with family and traveling.
---